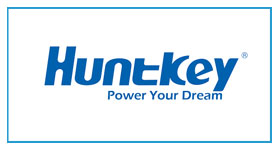 Founded in 1995, Huntkey is a leading global provider of power strips, wall mount outlet, power supplies, laptop adapters, pd chargers, pc monitors and air purifiers. Huntkey is an Asia renowned brand, a member of The International Power Supply Manufacturer's Association (PSMA) and China Power Supply Society (CPSS).

Including three total nearly 1,000,000 square meters industrial parks, Huntkey is one of the most famous brands and largest companies in mainland China. It is headquartered in Shenzhen, with branch companies in the US, Japan and Hong Kong, and with cooperating factories in Brazil, Argentina, Vietnam and India.

Since its establishment more than 20 years ago, Huntkey is inspired by its commitment that delivers value to our customers. At Huntkey, we strive to create innovative products that make people's lives better and easier. We believe that the best way to do this, is through deep understanding of customers' needs & desires.